Optical sensing
for H2O water
in all its forms,
locations and applications
Ice • Frost • Precipitation • Water Levels
Aerospace • Industry • Refrigeration
9732 PRODUCT LINE
Aerospace ice sensors for everything that flies.
Demonstrably the smallest, lightest, most-sensitive ice detectors aloft.
9734 PRODUCT LINE
Industrial ice sensors for everything on the ground.
Robust, brick-solid sensors with epoxy-encased electronics for use under the open sky remote or nearby
For 27-minute NASA video on hazards of ice-induced tailplane stall on landing
click here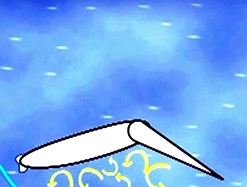 Dear Friend of New Avionics:
Welcome to our website. We hope you find it easy to navigate to the product you want. Please click the images for technical data sheets and supporting documents. All products use the same modern Ice*Meister™ optical sensor technology. We want your observations and comments. Please click the email link below, confirm your humanity, and tell us what you think of our website and our products in an email. Thank you for your support.